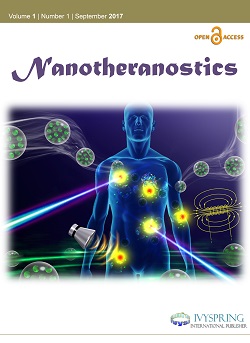 Nanotheranostics is a multidisciplinary journal that publishes innovative and original basic, translational and clinical research reflecting fields of nanomedicine, drug and gene delivery, nanoelectronic biosensors, and other areas.
Now open for submissions. Read our author information.
Regular features include high quality research articles, reviews or mini-reviews, rapid communication of preliminary data on innovative research, editorials, and letters to the editor. Educational articles on basic sciences, fundamental aspects and controversy related to pre-clinical and clinical studies or ethical issues of nanomedicine are also welcome. Timely reviews that provide updates on current applications and issues in nanomedicine and translational aspects of nanotheranostics and other topics are particularly welcome and will be published in high priority.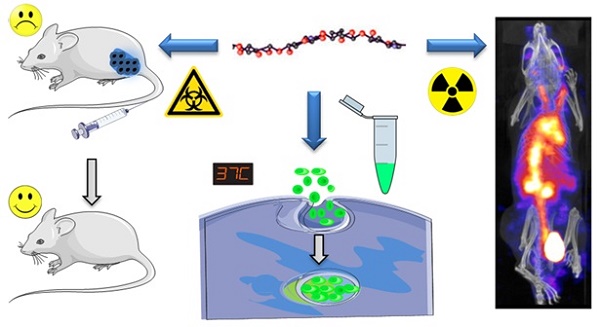 Research Paper
Novel Hyaluronic Acid Conjugates for Dual Nuclear Imaging and Therapy in CD44-Expressing Tumors in Mice In Vivo
Ravindra Dhar Dubey, Rebecca Klippstein, Julie Tzu-Wen Wang, Naomi Hodgins, Kuo-Ching Mei, Jane Sosabowski, Robert C. Hider, Vincenzo Abbate, Prem N. Gupta, Khuloud T. Al-Jamal
Nanotheranostics 2017; 1(1): 59-79. doi:10.7150/ntno.17896
[Abstract] [Full text] [PDF]
---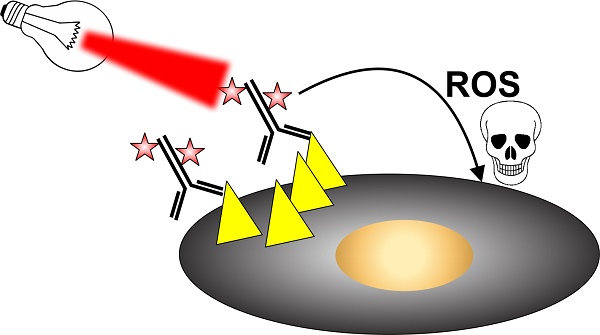 Review
Targeted Nanomaterials for Phototherapy
Upendra Chitgupi, Yiru Qin, Jonathan F. Lovell
Nanotheranostics 2017; 1(1): 38-58. doi:10.7150/ntno.17694
[Abstract] [Full text] [PDF]
---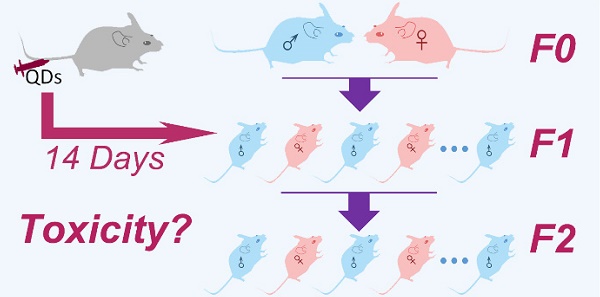 Research Paper
Effects of Cd-based Quantum Dot Exposure on the Reproduction and Offspring of Kunming Mice over Multiple Generations
Jianwei Liu, Chengbin Yang, Jing Liu, Rui Hu, Yazhuo Hu, Hongyan Chen, Wing-Cheung Law, Mark T. Swihart, Ling Ye, Kuan Wang, Ken-Tye Yong
Nanotheranostics 2017; 1(1): 23-37. doi:10.7150/ntno.17753
[Abstract] [Full text] [PDF]
---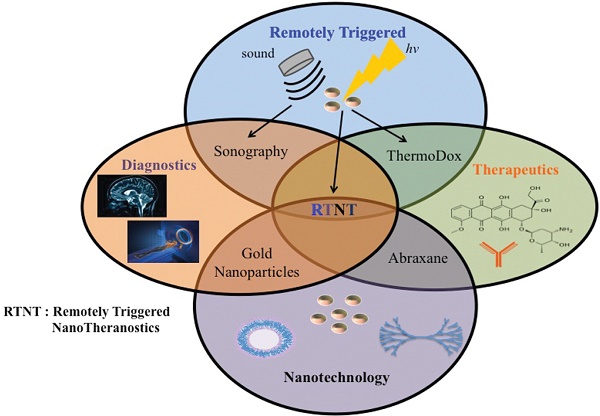 Review
Remotely Triggered Nano-Theranostics For Cancer Applications
Alexandra Sneider, Derek VanDyke, Shailee Paliwal, Prakash Rai
Nanotheranostics 2017; 1(1): 1-22. doi:10.7150/ntno.17109
[Abstract] [Full text] [PDF]
Editor-in-Chief:
Xiaoyuan (Shawn) Chen, PhD, Chief, Laboratory of Molecular Imaging and Nanomedicine, NIBIB, NIH*
* Dr. Chen is serving in his personal capacity.
Editor-in-chief profile
Theme Issue on "Virus-inspired Nanomedicine". Guest Editor: Chuanbin Mao, PhD.
Theme Issue on "Nanotechnology for high precision cancer detection, delineation, and destruction". Guest Editor: Dr. Moritz Kircher.
Theme Issue on "Biopolymer-based nanomaterials for theranostic applications". Guest Editor: Dr. Won Jong Kim.
Theme Issue on "Nanoscale Platforms for In Vitro Diagnostics". Guest Editor: Dr. Dingbin Liu.
Congratulations to Dr. Chen for receiving the 2016 Bioconjugate Chemistry Lectureship Award for his extensive contributions at the interface between chemistry, biology, and medicine that have helped define the field of nanomedicine.