Editors-in-Chief Profile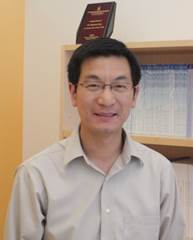 Xiaoyuan (Shawn) Chen, Ph.D.
Senior Investigator
Chief, Laboratory of Molecular Imaging and Nanomedicine
National Institute of Biomedical Imaging and Bioengineering
National Institutes of Health*
Bethesda, MD, USA
Biography
Dr. Xiaoyuan (Shawn) Chen received his PhD in Chemistry from the University of Idaho (1999). After two postdocs at Syracuse University and Washington University in St. Louis, he started his Assistant Professorship in 2002 and then moved to Stanford in 2004. He was promoted to Associate Professor in 2008. He moved to NIH in 2009 and became a Senior Investigator and Chief of the Laboratory of Molecular Imaging and Nanomedicine (LOMIN) at the National Institute of Biomedical Imaging and Bioengineering (NIBIB), NIH. His current research interests include development of molecular imaging toolbox for better understanding of biology, early diagnosis of disease, monitoring therapy response, and guiding drug discovery/development. His lab puts special emphasis on high-sensitivity nanosensors for biomarker detection and theranostic nanomedicine for imaging, gene and drug delivery, and monitoring of treatment. Dr. Chen has published over 550 peer-reviewed papers (H-index > 100) and numerous books and book chapters. He is the founding editor of journal "Theranostics" (2015 IF = 8.854). He was elected as AIMBE Fellow (2017), received ACS Bioconjugate Chemistry Lecturer Award (2016), NIH Director's Award (2014), NIBIB Mentor Award (2012) and 1000 talent plan B (2010). He is also the Past President of Chinese-American Society of Nuclear Medicine and Molecular Imaging (CASNMMI), President of the Radiopharmaceutical Science Council (RPSC), Society of Nuclear Medicine and Molecular Imaging (SNMMI), and President of the Chinese American Society of Nanomedicine and Nanobiotechnology (CASNN).
* Dr. Chen is serving in his personal capacity.
---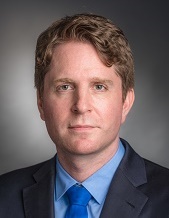 Moritz Kircher, MD, PhD
Associate Vice Chair for Research, Department of Radiology
Associate Member and Associate Attending Radiologist, MSKCC
Associate Professor of Radiology, Weill Cornell Medical College
Associate Professor, Gerstner Sloan Kettering Graduate School
Head, Kircher Laboratory, Molecular Pharmacology Program, Sloan Kettering Institute
Member, Center for Molecular Imaging & Nanotechnology
Memorial Sloan Kettering Cancer Center
New York, NY 10065, USA
Biography
Dr. Moritz Kircher studied Medicine in his native country of Germany with a stint at Harvard Medical School and received his degrees from the Humboldt University in Berlin (Charité ­– Universitätsmedizin Berlin). After a postdoc at the Center for Molecular Imaging Research (CMIR) at Harvard Medical School – Massachusetts General Hospital (with Ralph Weissleder) from 2001-2004, he did his internship year in Surgery at the Cleveland Clinic, followed by a Residency in Diagnostic Radiology at Harvard Medical School – Beth Israel Deaconess Medical Center, where he also served as chief resident. This was followed by a clinical fellowship in Magnetic Resonance Imaging at Stanford University, where he also was a postdoc in the Molecular Imaging Program at Stanford (with Sam Gambhir) during the same year. In 2010, he joined the faculty of Memorial Sloan Kettering Cancer Center as an Assistant Professor. He is currently an Associate Professor at Cornell and the Gerstner Sloan Kettering Graduate School for Biomedical Sciences, an Associate Attending Radiologist in the Body Imaging Service, and an Associate Member at MSKCC. He also serves as Associate Vice Chair for Research in the Department of Radiology. Dr. Kircher holds a joint appointment with the Molecular Pharmacology Program of the Sloan Kettering Institute, where he is the head of the Kircher laboratory. His NIH funded research program focuses on the development of next generation multimodal imaging and theranostic probes, with a focus on "Surface-Enhanced Resonance Raman Scattering" (SERRS) nanoparticles. His lab is also interested in Multispectral Optoacoustic Tomography (MSOT), and pushes for the translation of these technologies into the clinics. He is a member of the Center for Molecular Imaging and Nanotechnology (CMINT) and the Brain Tumor Center of MSKCC. He maintains an active clinical practice as a Radiologist, which helps him guide his research into directions with the most pressing need for innovation. He is the founding chair of the "Molecular Imaging in Nanotechnology and Theranostics" (MINT) Interest Group of the World Molecular Imaging Society (WMIS). Among the awards he has received for his research are the Dana Neuroscience Scholar Award, the Walter-Friedrich Award, the Pershing Square Sohn Prize, and the Damon Runyon-Rachleff Innovation Award.